Back to blog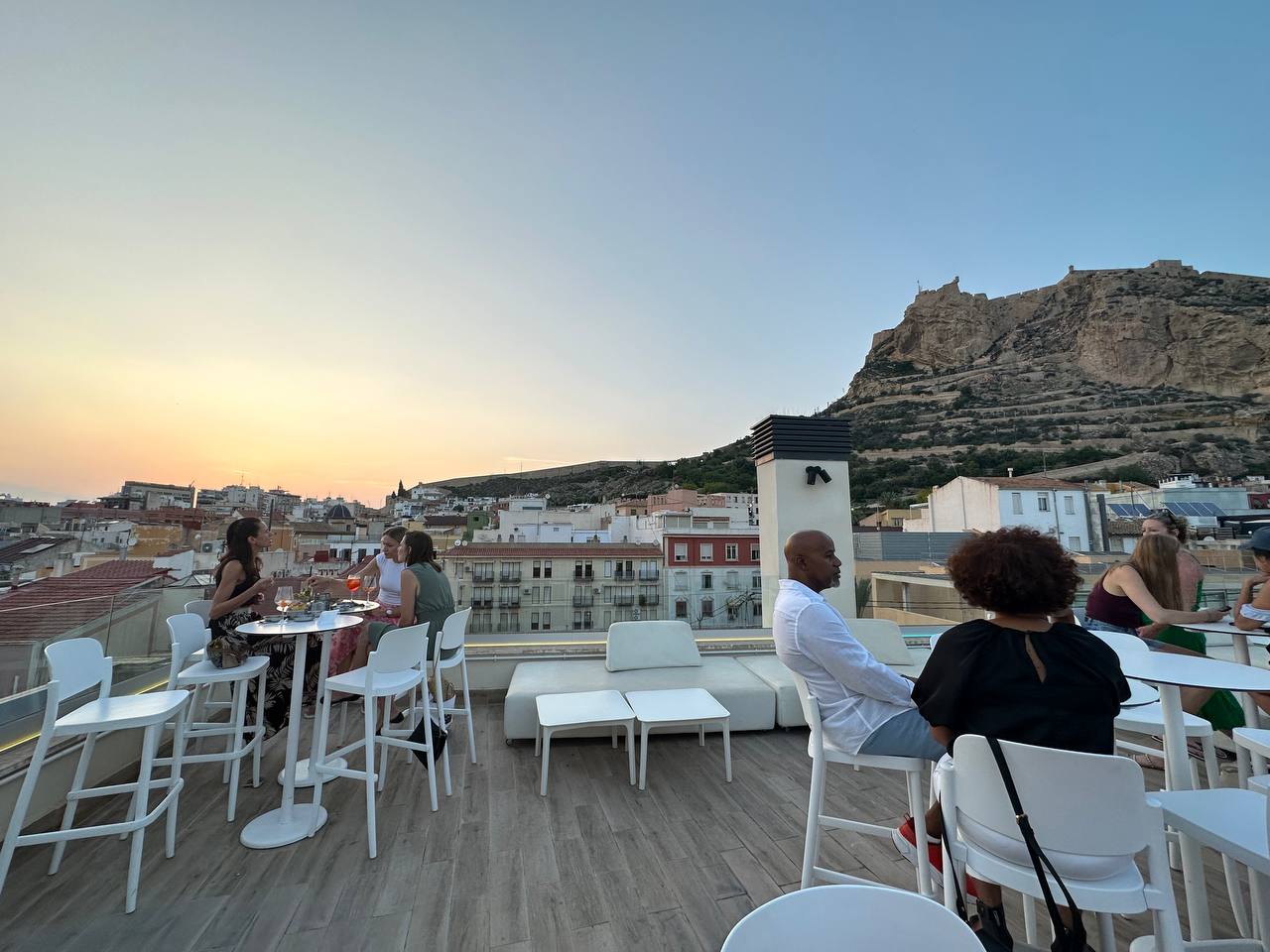 The best rooftop bars in Alicante, Spain
Alicante, a sparkling gem on Spain's eastern coastline, is renowned for its golden beaches, lively culture, and mouthwatering cuisine. However, to truly appreciate the city's beauty while savouring a cocktail, rooftop bars offer an unparalleled experience. Here's a roundup of Alicante's finest rooftop bars that are well worth a visit:
La Milagrosa
This bar promises a breathtaking panoramic view of the city. With its comfortable couches and romantic lighting, the ambience is both chic and cosy. Whether you're seeking evening cocktails and tapas or a scenic breakfast, La Milagrosa has you covered. Don't miss their signature cocktail, a refreshing blend of gin, elderflower, and fresh strawberries.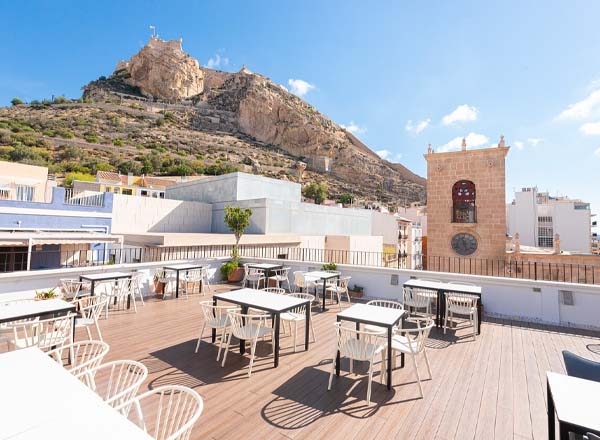 Casanova
Epitomizing elegance, this rooftop bar and restaurant features white linen tablecloths, cozy chairs, and intimate lighting. The view captures the city and the castle in all their glory. Enjoy Italian cuisine with a Mediterranean twist and an extensive cocktail list.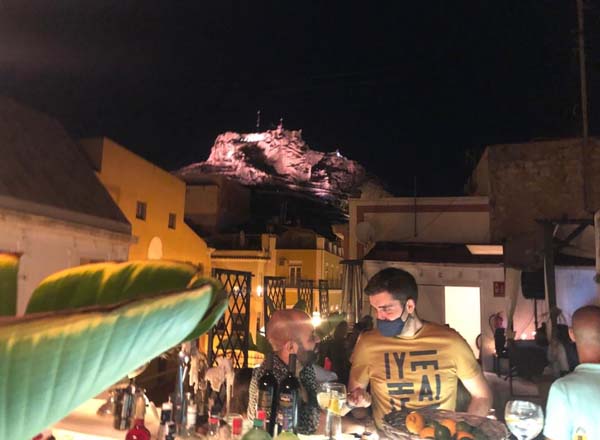 Les Monges
Nestled atop the Hotel Les Monges, this secluded terrace is Alicante's hidden treasure. An intimate and romantic ambiance, an enchanting view of the castle and the city, and a terrace adorned with comfortable couches and lush greenery await you here. On Fridays and Saturdays, Les Monges transforms into a cocktail bar, perfect for enjoying tapas and drinks with a view.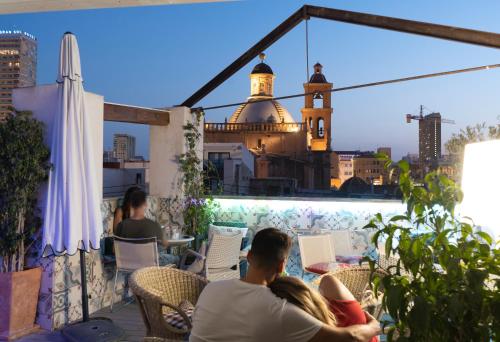 Sky Bar El Corte Ingles
Situated on the 9th floor of the El Corte Ingles shopping center, Sky Bar offers a panoramic view of the city and the sea. The ambiance is contemporary and stylish, featuring comfortable seating and a sleek bar. The bar serves an assortment of international cuisines and a wide selection of wines and spirits.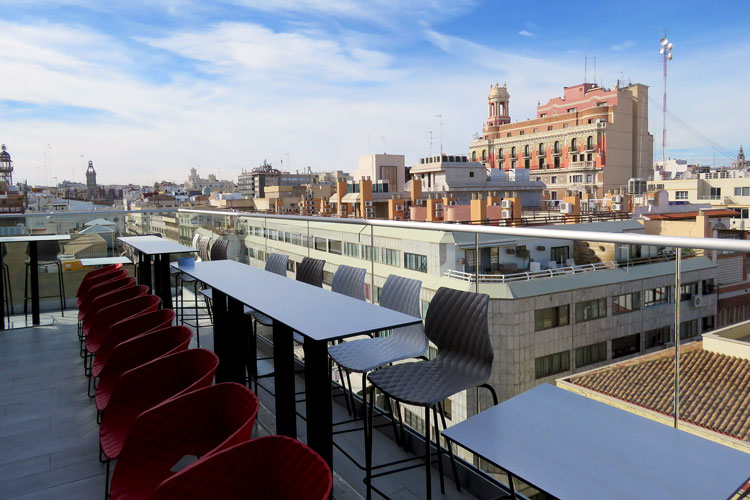 Grön
This trendy rooftop restaurant and bar, situated close to Castanos street, exudes a chic, modern vibe. Offering a variety of Mediterranean and international dishes, as well as a vast selection of cocktails, wines, and beers, Grön is a must-visit. Their menu, based on seasonal, high-quality Finnish and Nordic produce, evolves with each season.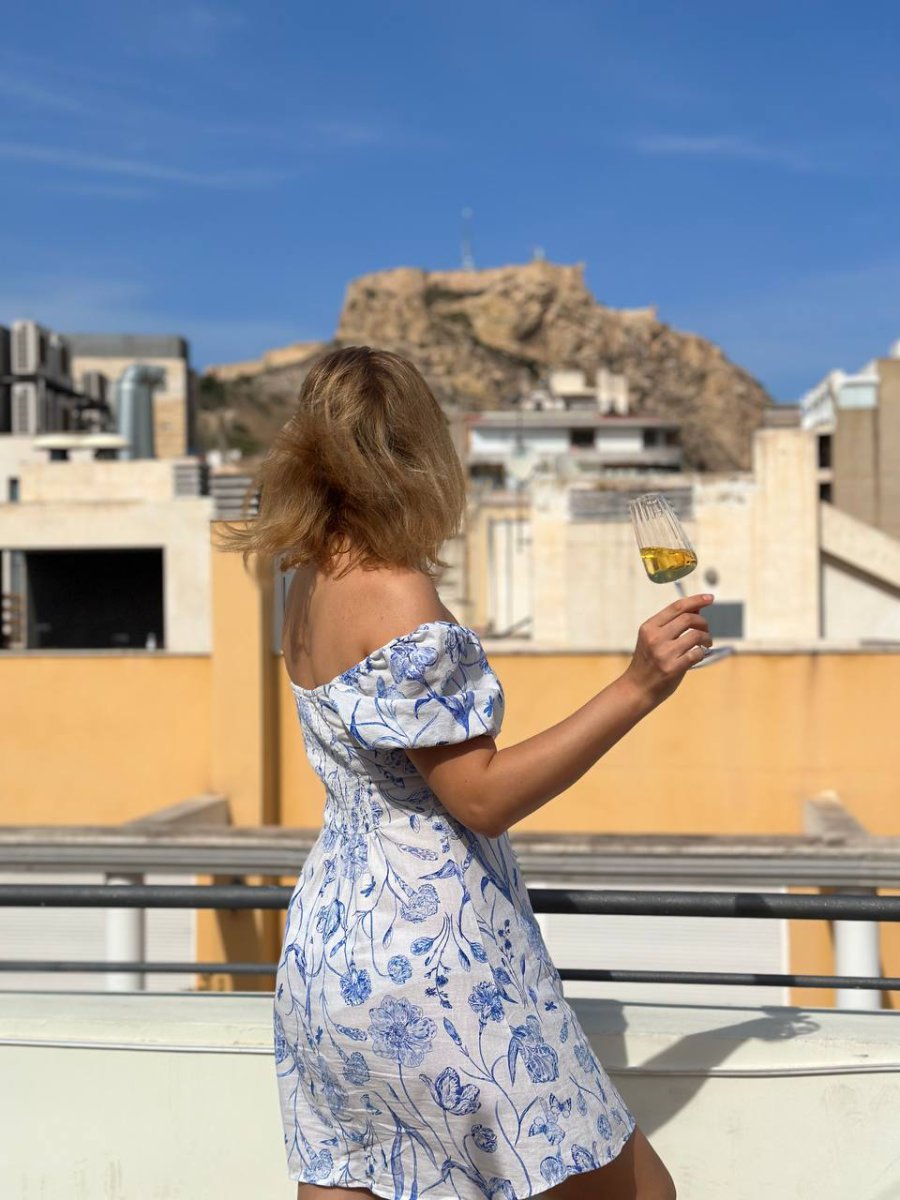 Cuppola
Cuppola is the rooftop in Alicante, the Gravina Street hotel that opened its doors to the public just over a year ago after a complete renovation of the old Gravina Cinco Hotel.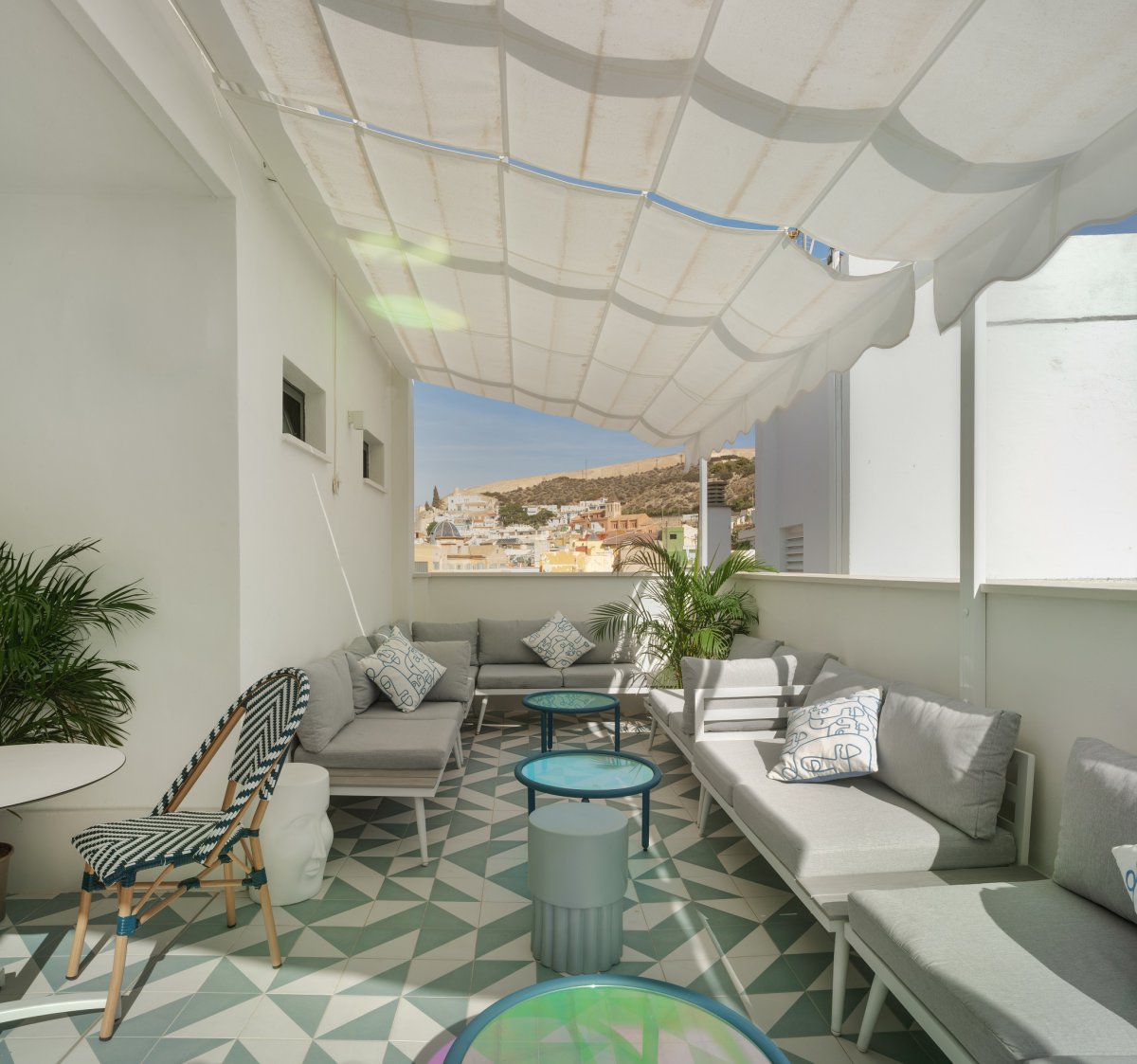 This bar's ambiance is sophisticated and stylish, offering a beautiful view of the city and the castle. Their cocktail list is extensive, with the Cuppola Martini, a unique twist on the classic martini, being a standout. Jordi's photograph of the child, Agent 007's pistol, Aladdin's lamp or a giant horse head from the movie 'The Godfather', are some of the protagonists of Cuppola's signature cocktail shop, this summer's trendy terrace in Alicante.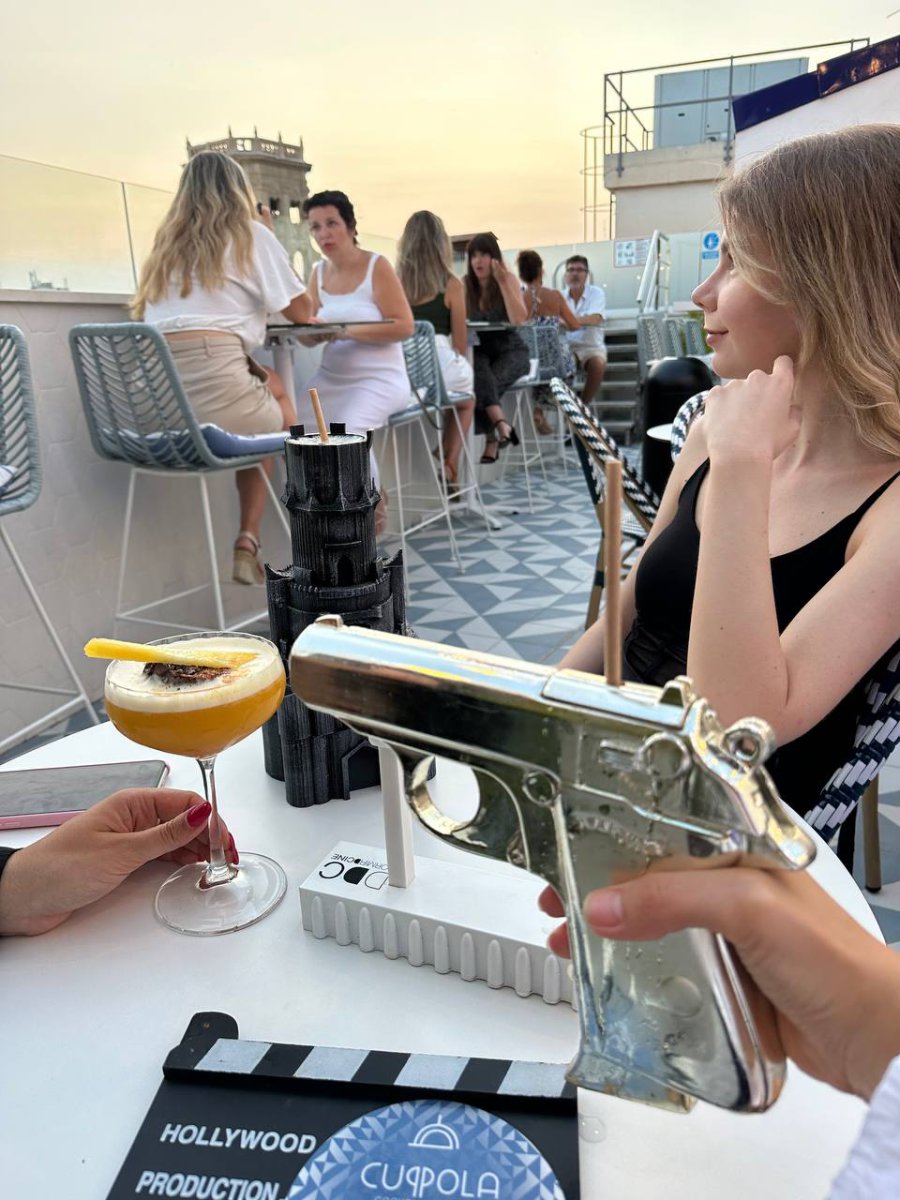 High Bar
Perched on top of Odyssey Rooms Alicante, Highbar offers a modern setting to enjoy Alicante from above. This chic rooftop bar offers a breathtaking panoramic view of the city and the sea. Their cocktail list is extensive, with their signature High Bar Margarita, a delicious blend of tequila, lime juice, and triple sec, being a crowd favorite.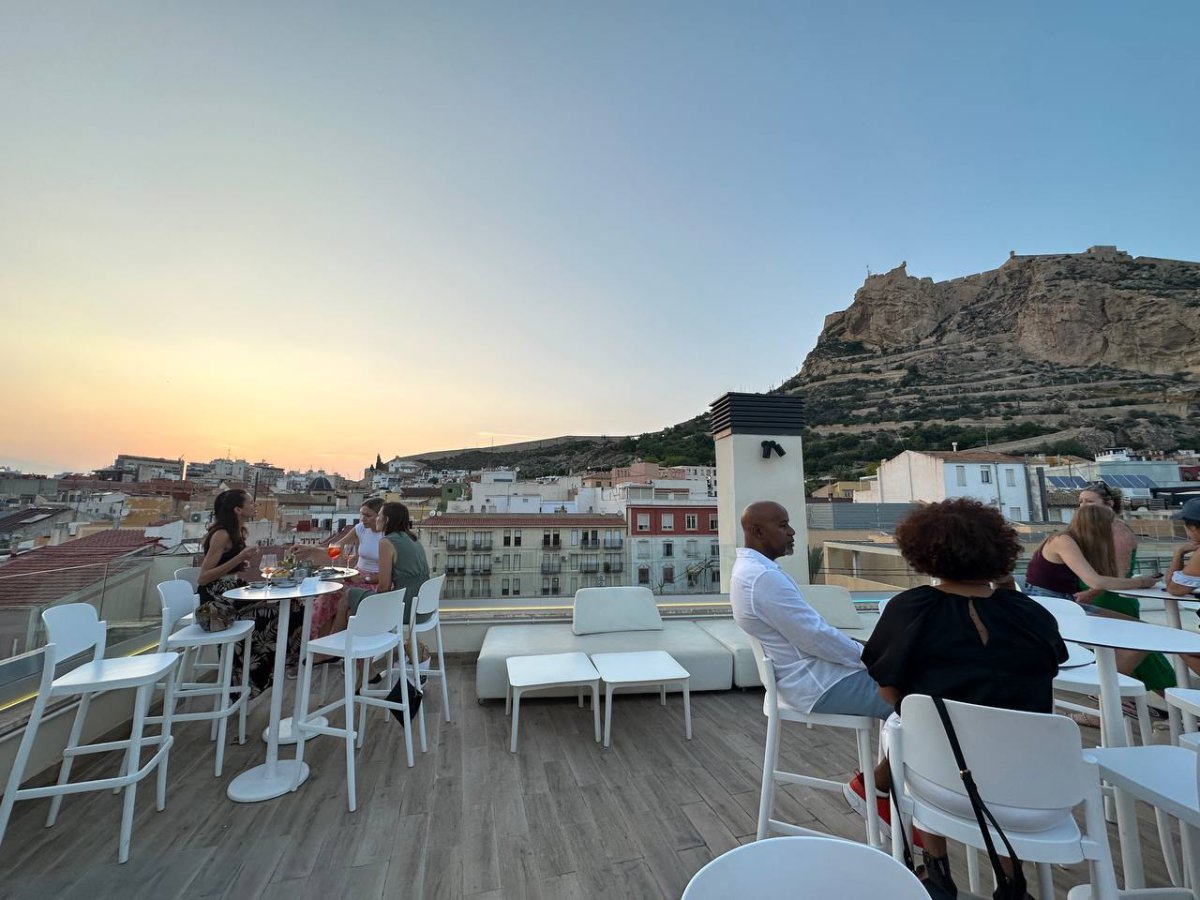 Hotel Amerigo
This luxurious hotel, located in the heart of the city, offers a unique and elegant rooftop cocktail bar with a stunning view of the city skyline. The bar is open every day from 20:00, serving an extensive selection of cocktails in a chic and sophisticated ambiance.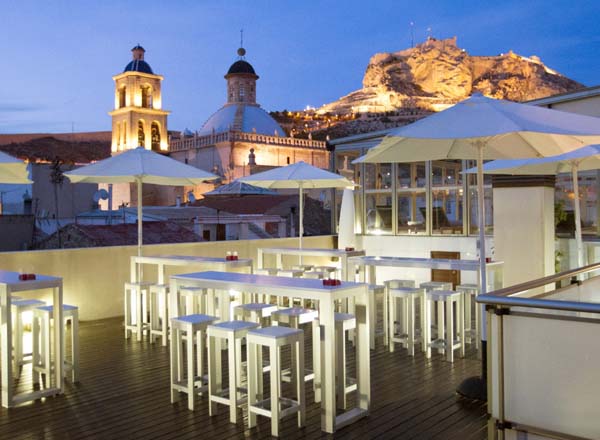 Hotel Eurostars Portico Alicante
This newly opened hotel offers a stunning rooftop terrace, already creating a buzz in the city's nightlife scene. Located in the heart of the city, the terrace offers stunning views, a chic and stylish ambiance, and a wide selection of drinks. This terrace is perfect to enjoy the views of the town hall square and is the perfect place to grab a bite to eat or drink while enjoying the delightful Mediterranean sunset.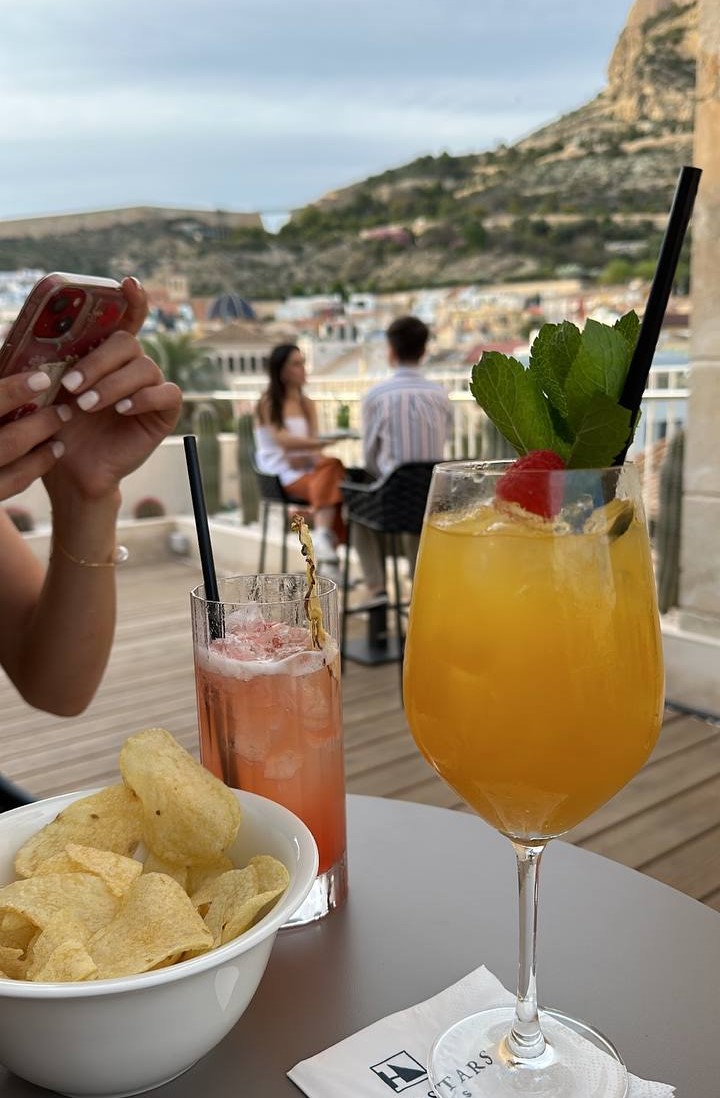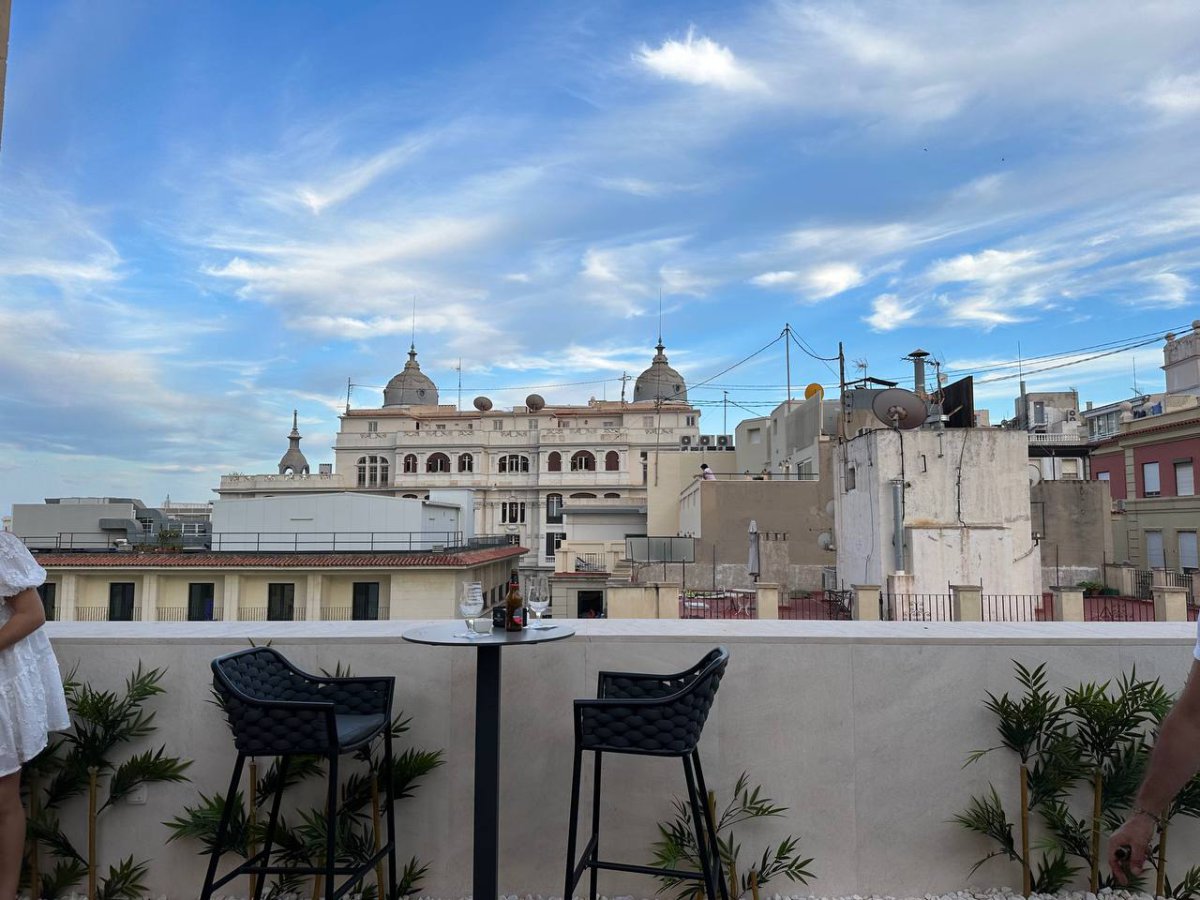 Each of these bars offers a unique way to experience Alicante's nightlife, with breathtaking views, excellent drinks, and warm, inviting atmospheres. Whether you're a local or a visitor, Alicante's rooftop bars promise an unforgettable experience.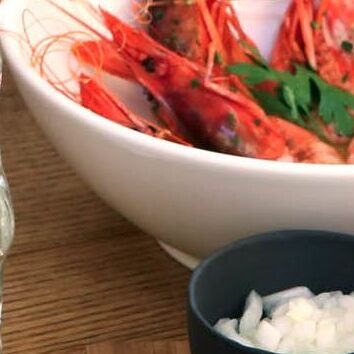 October 28, 2022
Where to eat: THE BEST RESTAURANTS IN ALICANTE
Check it out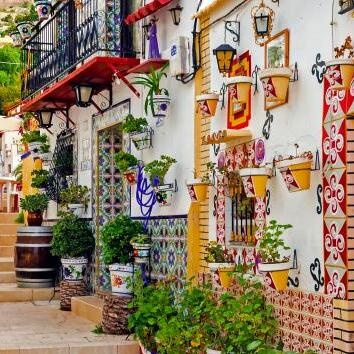 May 26, 2022
TOP ATTRACTIONS to visit in Alicante
Check it out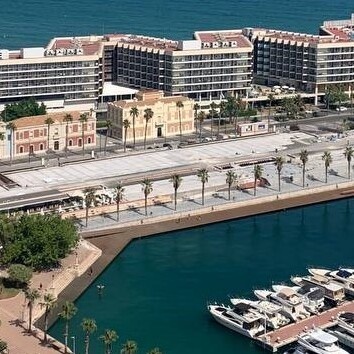 October 11, 2022
Cost of living in Alicante: Rent, Entertainment, Food, Transport
Check it out