Traveling around the world we wanted to find a place that satisfied all our desires: the sea and snow-white beaches, wonderful weather, high-quality infrastructure, great food and finally smiling, kind people. Once our choice fell on Alicante, a city in southern Spain which is located on the Mediterranean Sea. And this choice exceeded all expectations! We literally fell in love with this place! After spending 2 weeks of vacation, we returned several times, until we decided to move our family. What does each of us expect from holidays and those free days that we call holidays? How do we want to see the place where we spend our holidays? These are few questions we asked ourselves when we decided to open the Happy Life company. Creating a company, we wanted to do a service that we could be proud with our service expectations.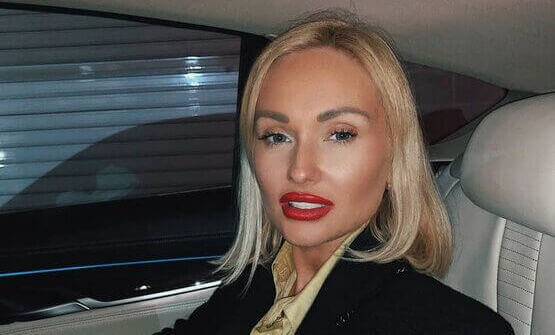 Victoria
My name is Victoria and I am the owner of Happy Life company. Starting my way from just renting couple of apartments, nowadays we have expanded our services, opened apart hotel in the heart of Alicante and building a new one. We provide interesting and useful information about Alicante, different tours and comfortable transfers from and to the airport of Alicante. As well as we have our shop and store with beautiful t-shirts, shorts and hoodies both for men and women. We created Happy Life Apartments in order to address the problems we have discovered during our experience renting apartments in different cities throughout the world. We provide fully equipped, modern and stylish apartments in Alicante with huge terraces and jacuzzi! You are more than welcomed to stay in our apartments!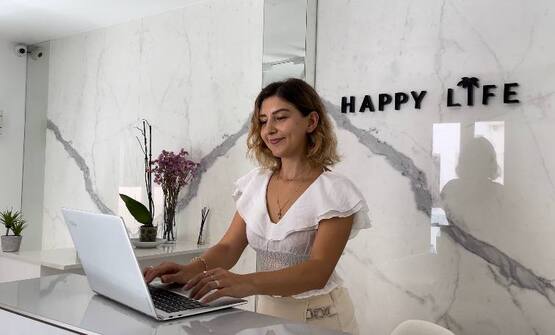 Alina
Our manager Alina will meet you, send you all necessary instructions for smooth check in and help you in anything you may need during your stay. Alina: "Originally I am coming from Georgia, but alredy 3 years I am living in the best city in the world, sunny, beautiful and warm Alicante! I have been living in different countries, but once I came here to study, I decided to stay. I will be happy to make you fall in with Alicante, host you in our beatiful apartments and guide you to any cities you would like to visit in Alicante or nearby" The company's motto is HAPPINESS and our goal is to make you happy and satisfied during your stay in Alicante! We hope you enjoy Alicante and you fall in love with this city! In return, we will try to provide the best possible service!