Back to blog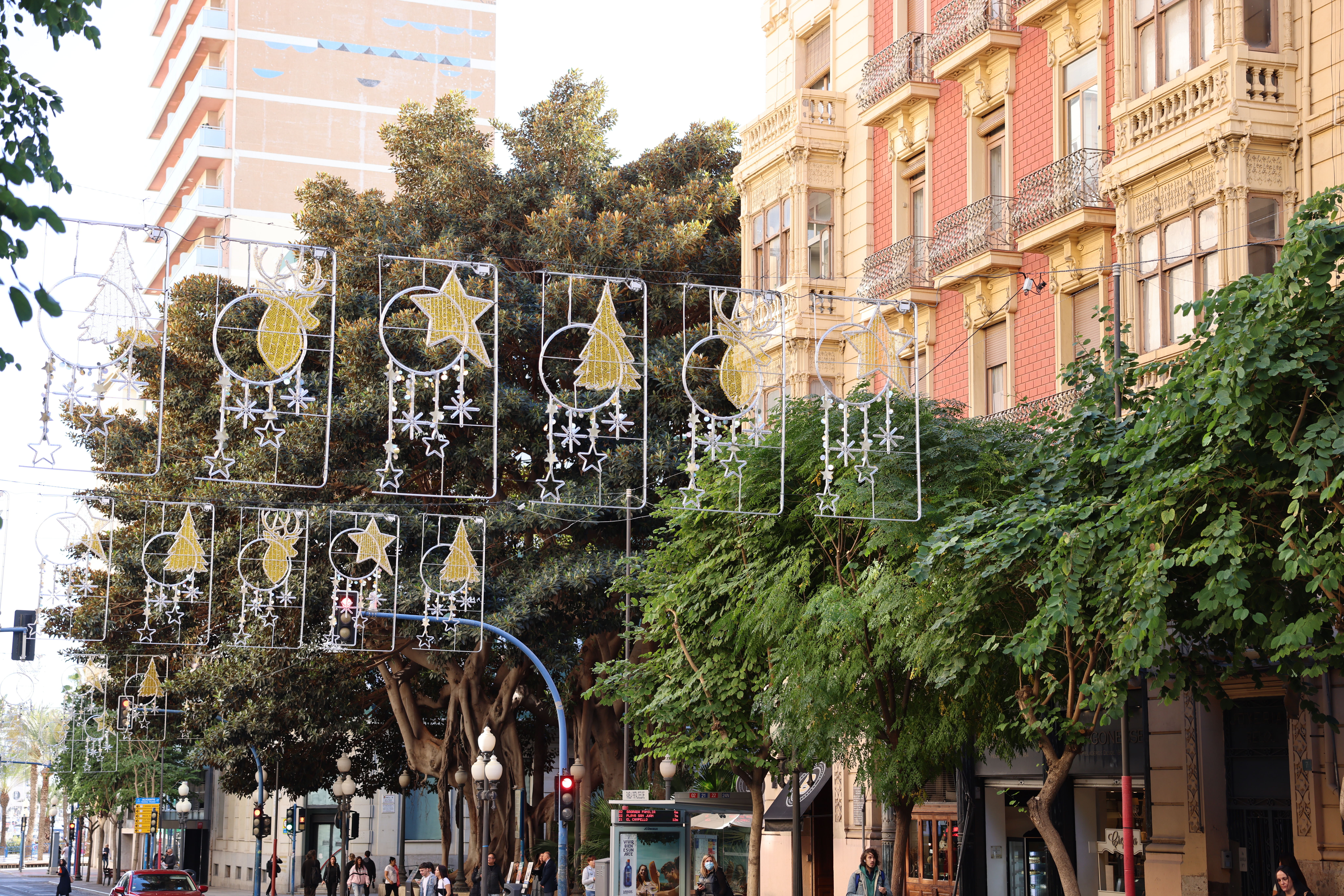 CELEBRATING CHRISTMAS IN SPAIN: TRADITIONS AND THINGS TO DO
Christmas holidays, or as Spanish call it Navidad, last for approximately two weeks from December 24 and until January 6. This time is lively and active for all Spanish people, who strive to spend the holidays happily with their family and friends joyfully. While some people spend this time rather quietly and peacefully, others enjoy the festive season to the fullest.
Christmas season in Spain reflects both pagan and Christian customs and traditions. Being mostly Catholic country, Spanish people celebrate Jesus' birth on December 25. Then, they celebrate Nochevieja, which is New Year's Eve, on December 31, which is a farewell to the current year and a welcome to the upcoming year. Later, Spanish celebrate el Día de los Tres Reyes Magos, the Three Kings' Day, on January 6, which is considered to end the Christmas holiday season.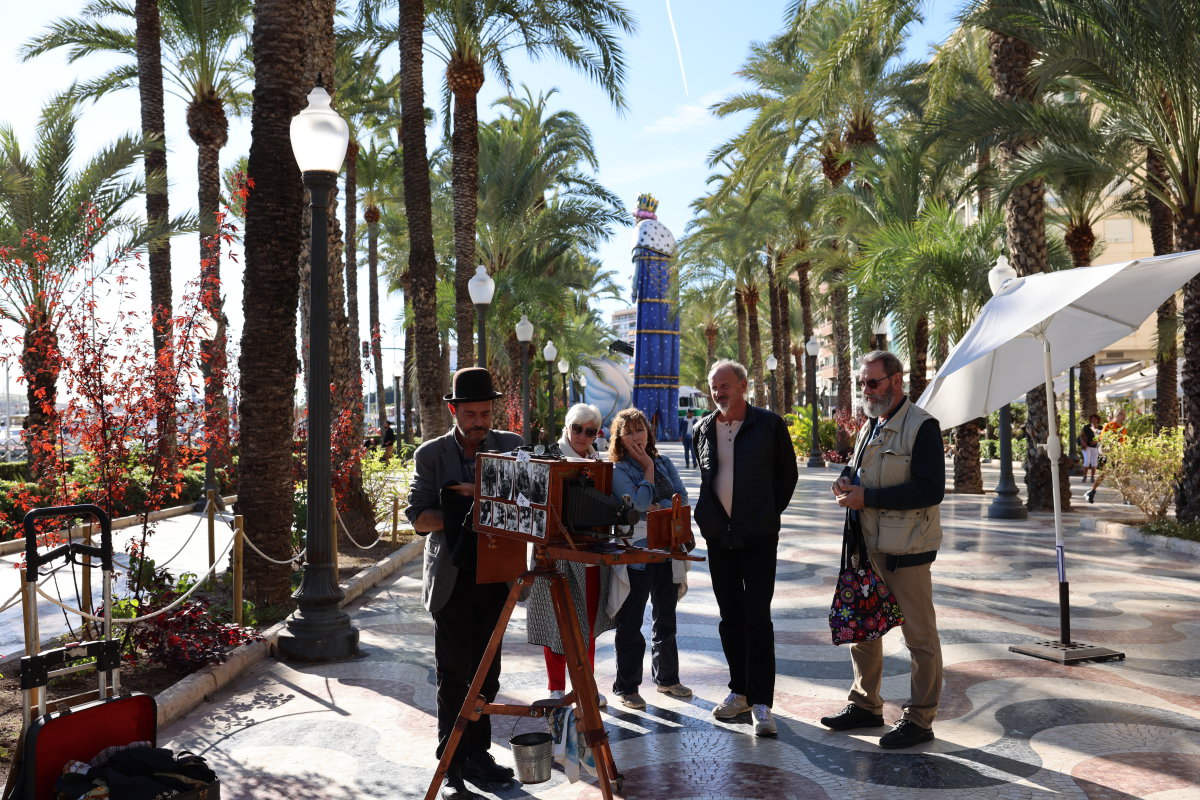 Christmas is definitely the most celebrated holiday in the world that unites families. In Spain, Christmas season is quite lengthy and lasts for 2 weeks until January 6. The festive atmosphere is charming in Spain throughout the holiday season, which makes it a great destination in the hunt for impressions; thus, visiting the country some time between the mid-December and New Year is worth doing at least once. Yet, since there are so many traditions and events during Christmas festivities, we'd like to share our list of 6 most popular Spanish traditional Christmas attractions.
What makes Christmas celebration in Spain so special? Well, there are many traditions, customs, and activities, which locals value and preserve. Want to learn more? Then, just continue reading.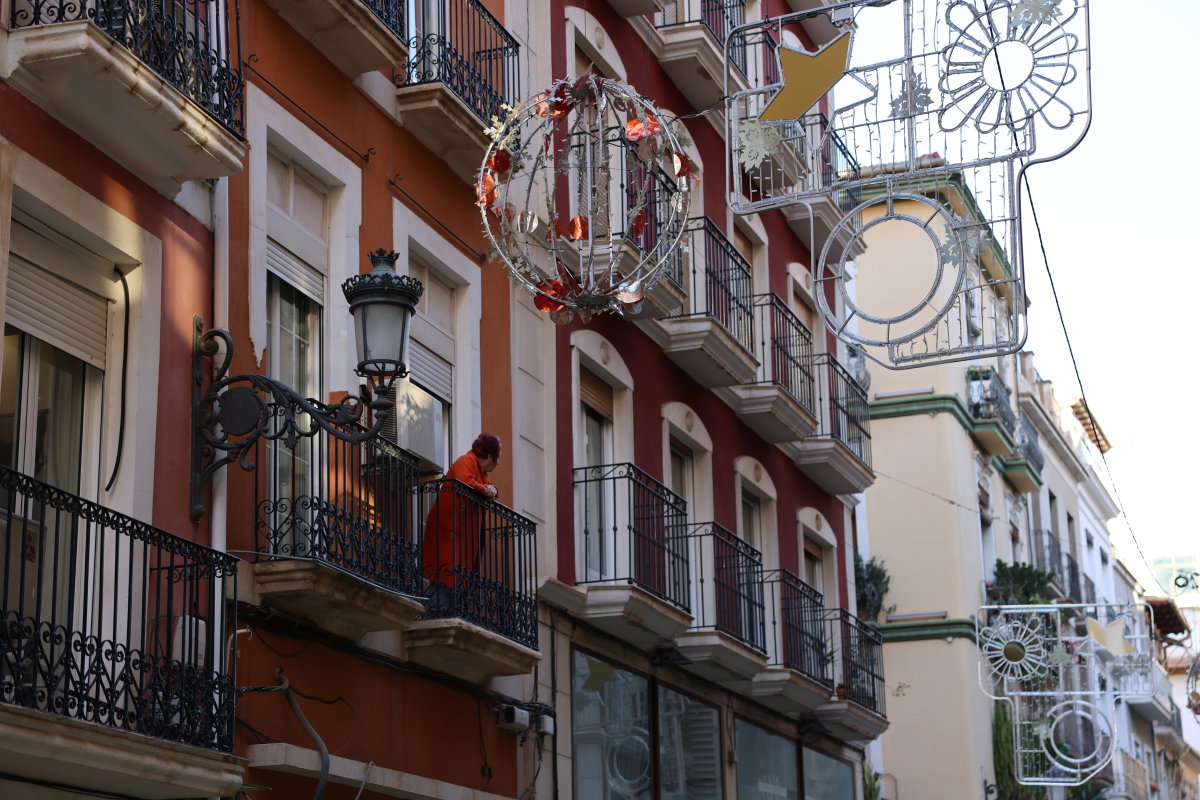 Christmas is indeed a magical season that people all over the world appreciate and celebrate. Spain is not an exception here. However, what makes this holiday season unique for Spain is own local customs and traditions on Christmas, which include peculiar decorations and special New Year activities and customs that might seem extraordinary for foreigners. We've gathered some of the most astonishing, eccentric and crazy traditions that are typical for Spanish Christmas.
1."El Gordo" Christmas lottery
"El Gordo" is the first prize in the National Christmas Lottery, which kick-starts the festive Christmas activities on December 22. The lottery is so popular that people massively participate and then closely follow the lottery draw the whole morning. The event is very exciting and spectacular because it's not a host of the show who announces the winning numbers, it is children who sing the winning numbers in an infallible chant. The prizes are usually well-spread, and lottery winners share the joy of their victory in the streets.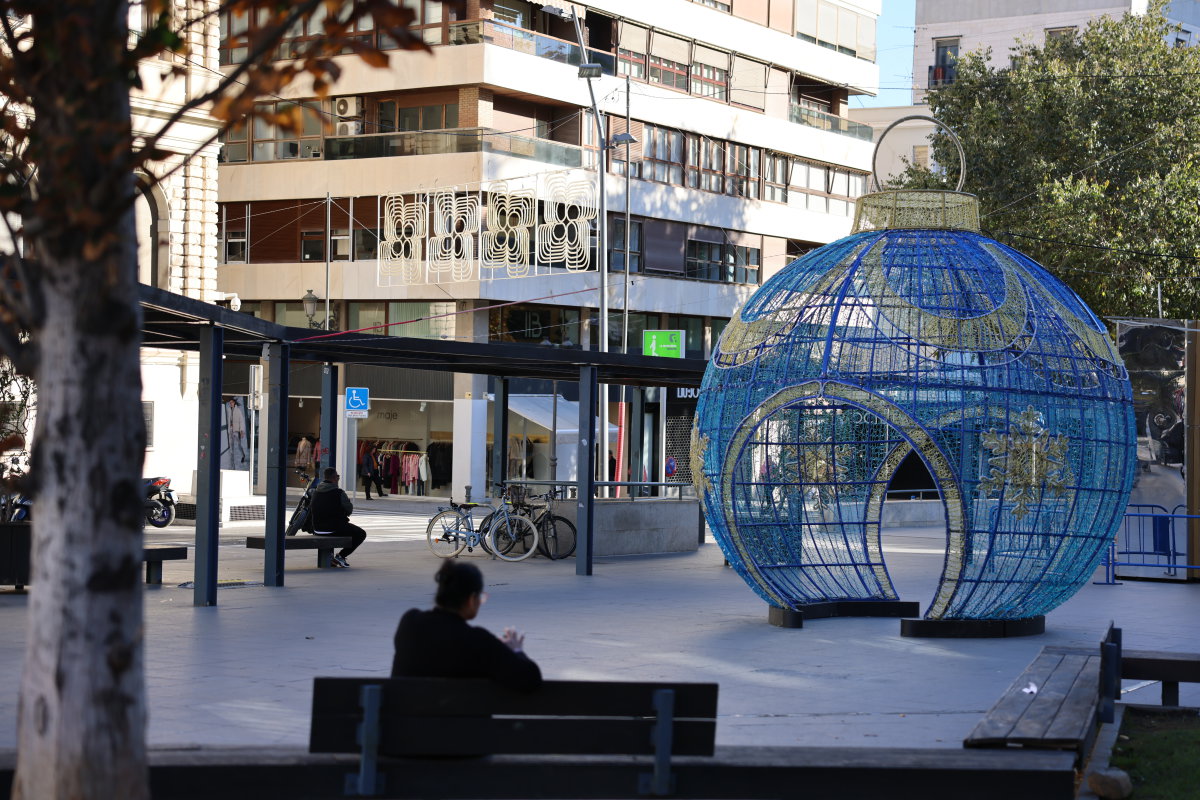 2.The 12 most festive grapes of the year
There is a tradition of eating 12 grapes on each of the 12 clock chimes that signify and welcome the New Year. The interpretation of this tradition is that these grapes represent luck and new perspective in the upcoming year. The tradition is so widespread that it is easy to follow the strikes of the clock from everywhere – be it on television airing Madrid's Puerta del Sol clock, or at the sight in Madrid itself. Even if you are away from TV and out of Madrid, you can follow the chimes at the central landmark of any town or village because being out among people is a perfect way to start the New Year as per Spanish style.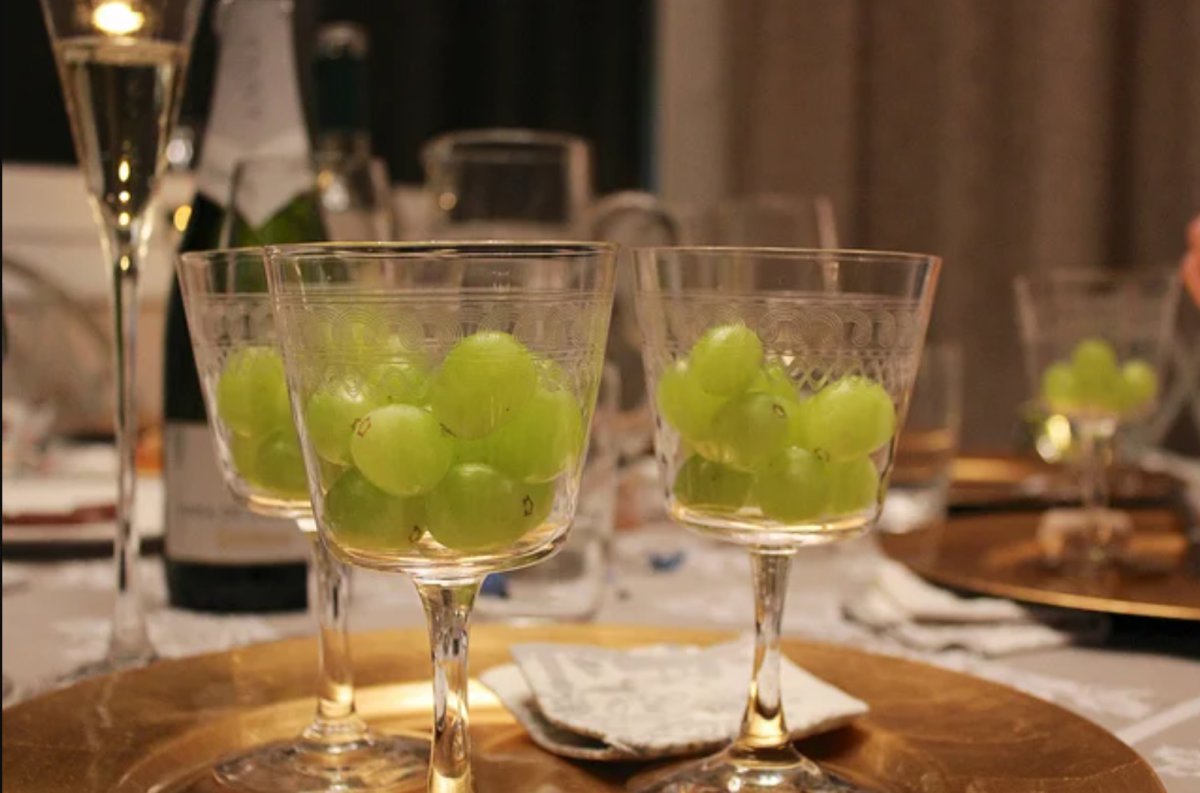 3. Delightful Christmas lights
The festive season is incomplete without festive lights that are so colorful and bright that can delight and amuse both children and adults. Major cities, including Madrid, Barcelona, Vigo and Malaga are so bright with Christmas lights that they have attracted many visitors who enjoyed Christmas walks around them. However, colorful Christmas lights are present not only in major cities but everywhere around the country. Spain lights up Christmas decorations already from the end of November, and you can enjoy night strolls through the streets with Nativity scenes and various Christmas fairs as well as try street vendors' food like traditional roasted chestnuts.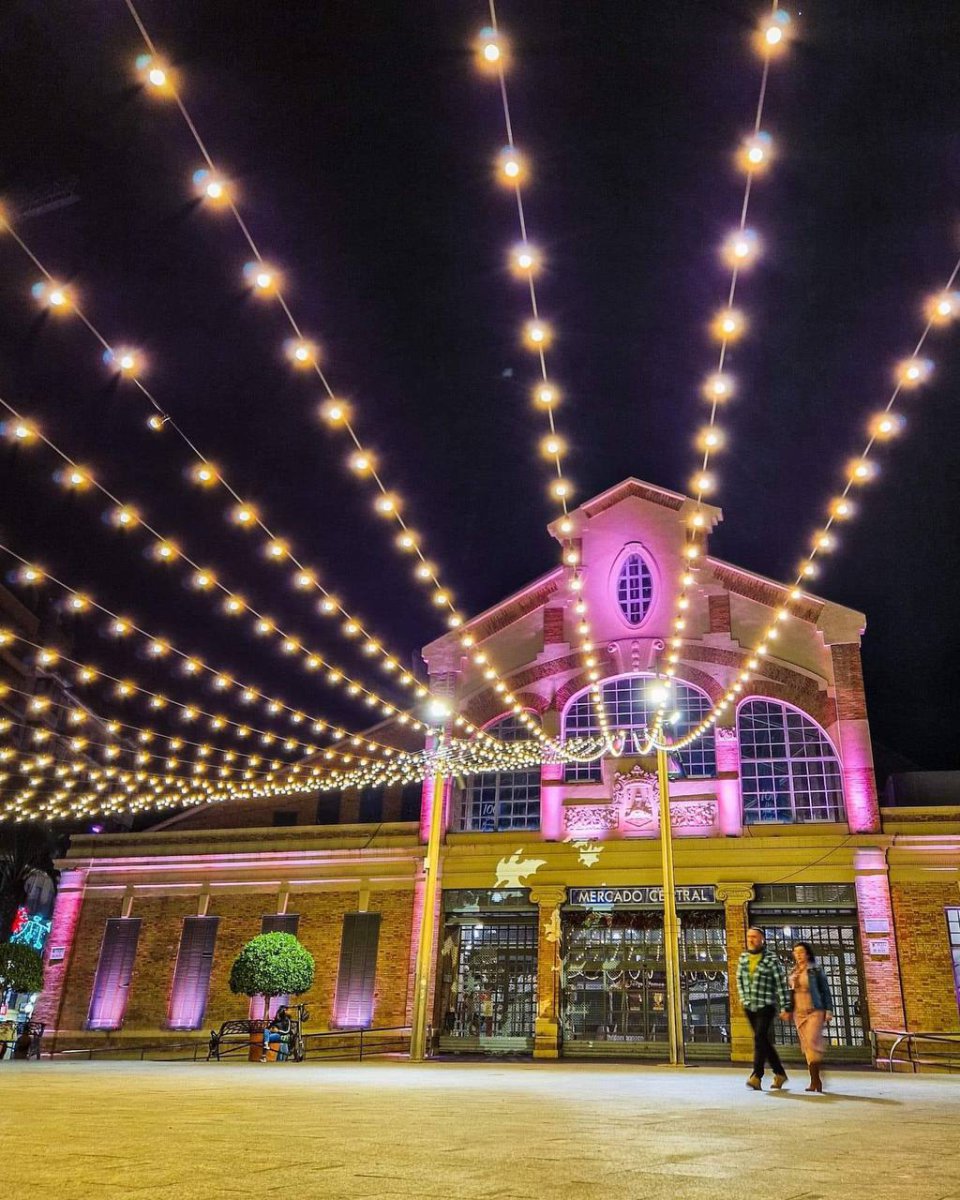 4. Spanish Christmas food
Spain is famous for its seafood offerings throughout the year. However, there are festive specialties that are usually eaten on Christmas. The main traditional Christmas meals are eaten on the Christmas Eve on December 24, but they are still popular throughout the whole festive season. All Spanish will obligatorily have Serrano ham, fish and other seafood on their tables. What can surprise foreigners on the Christmas menu is the presence of king prawns.
Desserts and sweets are also a big part of Christmas menu. Almon sweet turrón is a popular Christmas dessert. However, the start of any Christmas menu is Roscón de Reyes, which is a cake with whipped cream filling topped with candied fruits. The peculiarity of this cake is a little toy and a bean hidden inside. There is a custom that if you get the slice with the figurine, you are the winner and have the honor to wear a crown for the rest of the evening. But if you get the slice with the bean, you are the one who will be paying for the Roscón next year. Traditionally, Roscón de Reyes is served on January 6, on the Three Kings' Day.
5. Portal de Belén
The decorations are important for Spanish on Christmas, and everything around, including local municipalities, shops and malls, and homes are decorated with lights. However, since Spain is a Catholic country where many people want to celebrate the origin of Christmas, they often decorate spaces by their homes with Nativity Scenes. The displays can be modest with just three figures – Joseph, Mary, and baby Jesus, while others can represent the whole story and display the town Bethlehem, three wisemen, shepherds, and even caganer.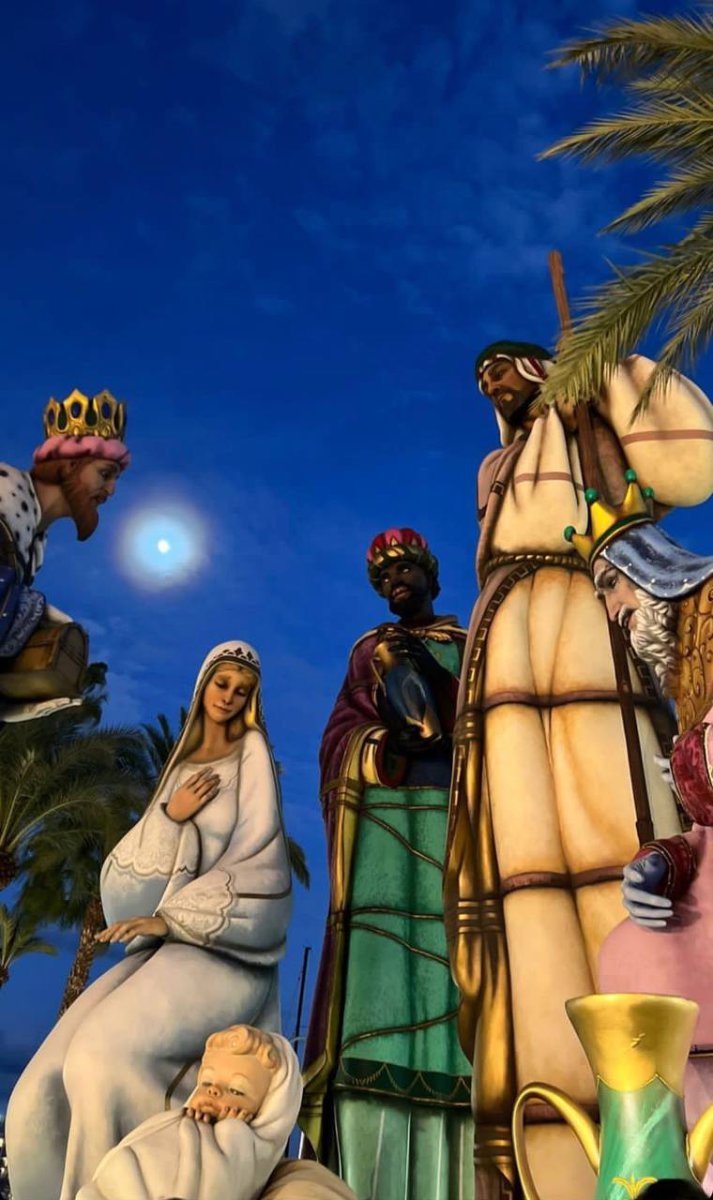 This year figures of Belen you can see at Alicante City Hall (Ayuntamiento de Alicante) and at Plaza De la Montañeta
Address: Plaça de l'Ajuntament, 1, 03002 Alacant, Alicante
6. The night filled with magic and excitement
There is a tradition that on the night of January 6 three wisemen come from the East and give out presents to all children. In order to get the desired gifts from the wisemen, children prepare in advance – they write letters telling the wisemen about their behavior during the year and asking for some specific presents. Children post these letters via special mailboxes that can be found in shopping malls and leisure centers. Then, the "royal servants" pick up those letters and deliver them to the Three Wise Men. On January 5, there is a pompous processions and grandiose parades on the streets that amuse both children and adults with the show. On that night, children go to bed early waiting for the presents. The Three Wisemen are believed to get into homes through chimneys, balconies, windows to leave the so-waited gifts.
Now you know some awkward yet fantastic Christmas and New Year traditions peculiar to Spain. Though you can adopt them and celebrate Christmas the Spanish way in your place, you should experience these festive moods here at least once. If you need assistance with planning your holidays in Spain, and in Alicante particularly, feel free to contact us.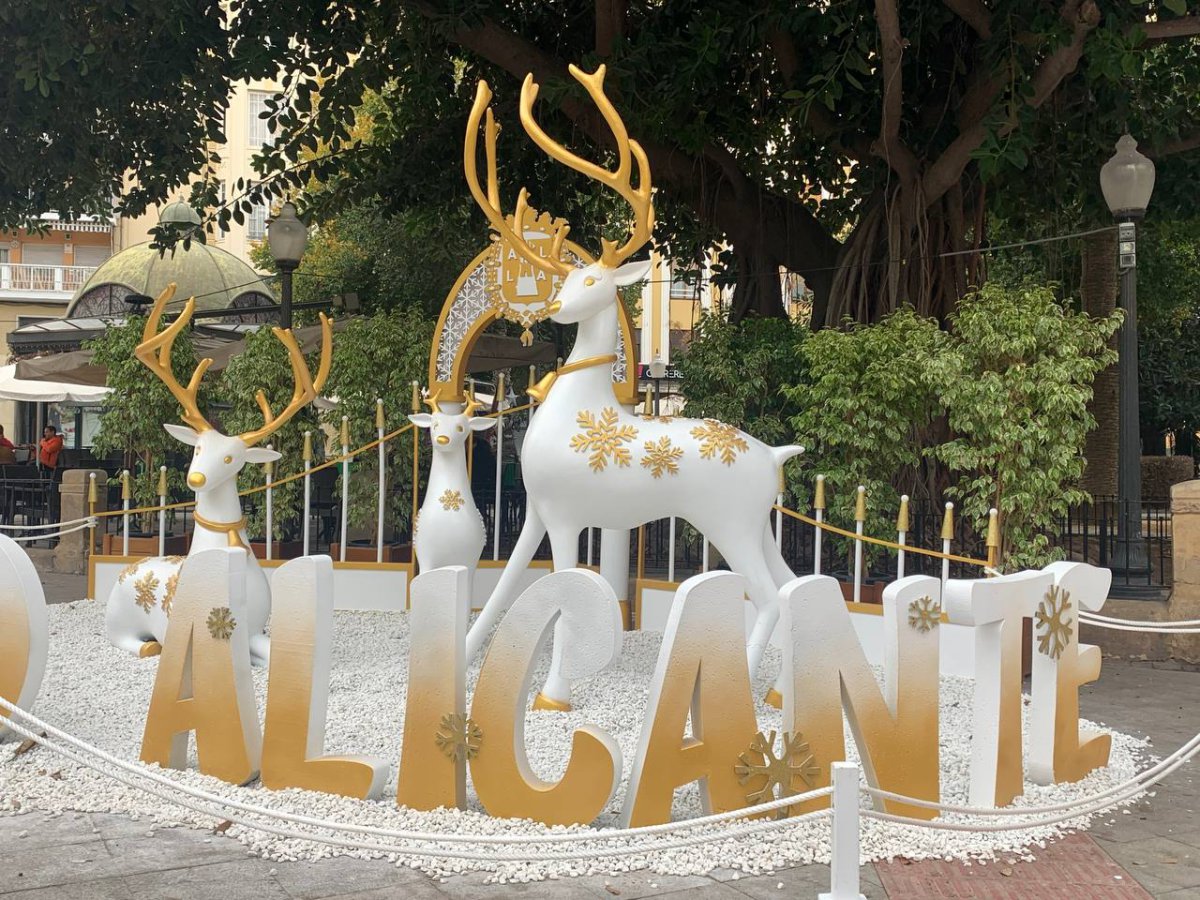 Enjoy Christmas in Spain! ¡Feliz navidad!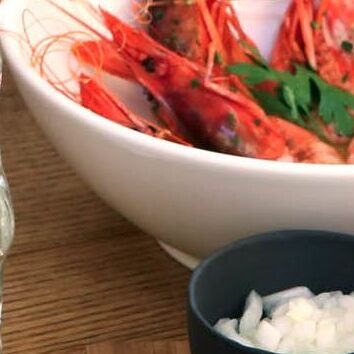 October 28, 2022
Where to eat: THE BEST RESTAURANTS IN ALICANTE
Check it out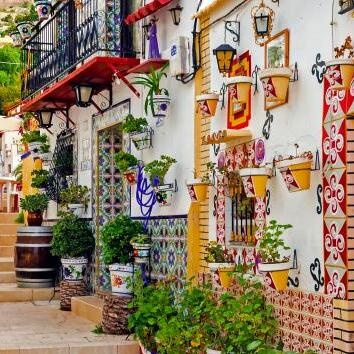 May 26, 2022
TOP ATTRACTIONS to visit in Alicante
Check it out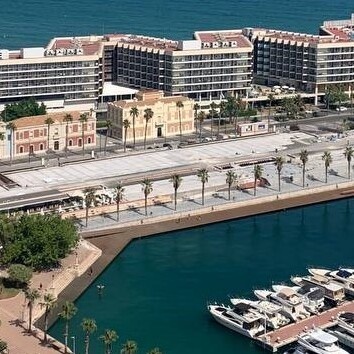 October 11, 2022
Cost of living in Alicante: Rent, Entertainment, Food, Transport
Check it out